WALLTITE® CM01
WALLTITE CM01 is a purple, closed-cell, spray foam insulation/barrier system. It is the next generation spray foam insulation system with low global warming potential (GWP) blowing agent (HFO).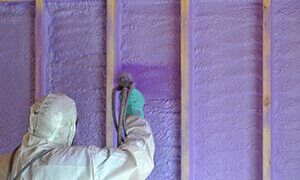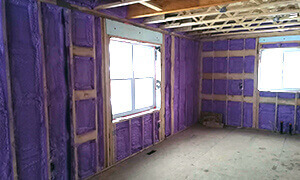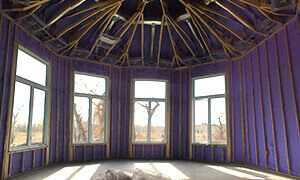 Benefits

IMPROVED ENERGY EFFICIENCY
WALLTITE combines superior thermal insulation performance with an industry-leading air leakage rating. By maximizing the performance of the building envelope, WALLTITE allows HVAC systems to operate more efficiently.

INCREASES COMFORT IN THE HOME
WALLTITE creates an effective air barrier, reducing air leakage, resulting in improved comfort and energy savings.

INCREASED DURABILITY
By virtually eliminating uncontrolled air leakage, the WALLTITE insulating air barrier system helps manage moisture movement, which decreases the risk of condensation, mould, ice damming, and increases the home's durability.

SAFE, PROFESSIONAL INSTALLATION
BASF qualified installers undergo extensive spray training and are certified by the third-party certification organization Caliber QAP (https://qap.caliberqa.com/). BASF also provides limited product warranty from the date of installation on all WALLTITE projects.

INSULATES HARD TO ACCESS AREAS
Spray applied, WALLTITE expands to fit into gaps and contours to provide a continuous air seal. It prevents possible detachment with no shrinking, sagging or settling over time.

MAXIMUM INSULATING PERFORMANCE AT MINIMUM THICKNESS
WALLTITE has a high R-value/inch not achieved by other conventional insulating materials. This results in saving valuable living space.
Certifications
WALLTITE® was the first closed-cell spray polyurethane insulation to obtain ECOLOGO, a respected environmental standard and certification program within North America. The ECOLOGO Program provides consumers with the assurance that the product has undergone rigorous scientific testing and auditing to prove its compliance of environmental performance standards.

In addition, WALLTITE meets the stringent requirements of the GREENGUARD and GREENGUARD GOLD Certification Program for indoor air quality, thus ensuring optimal thermal comfort and safety.